LINE is an another communication apps. We can exchange messages one-on-one or make group chats, and free voice and video calls on LINE. It is available on all mobile devices, like iPhone, Android, Windows Phone, Blackberry, Nokia and even on your PC. But sadly, there is not installer or client for Linux.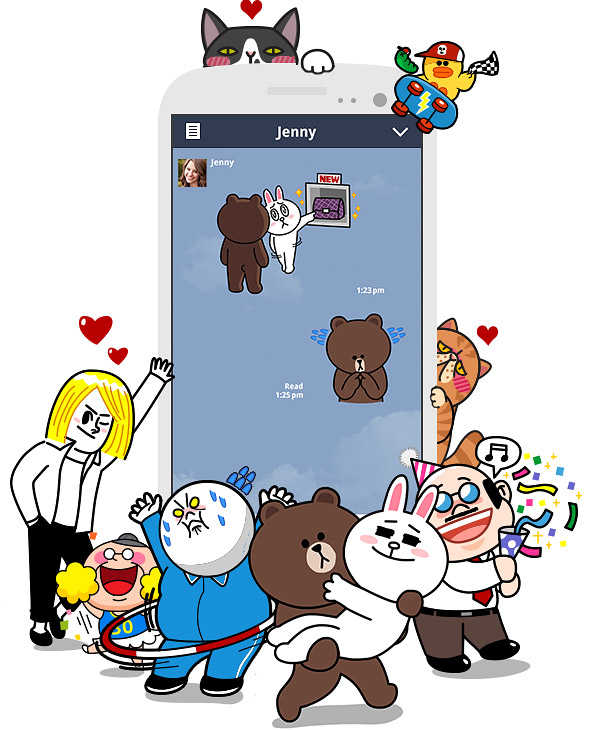 Okay, here is some tips I learnt how to use LINE on Ubuntu.
Mostly, we can use Windows apps with wine by using installer (the best example is iTunes), but you cannot install LINE using its windows installer. So, what we gonna do?
Firstly, you need wine already installed in your Ubuntu.
How to install Wine?
Open Ubuntu Software Center and search for wine and install it. Alternatively in a terminal and type sudo apt-get install wine .
Then, you need to download LINE installation folder made with Windows. How? Use link below.
After finished download, extract it on somewhere you like. Then, run Line.exe inside the folder!!! Now, you can use LINE chat on your Ubuntu. But, it might hang sometimes cuz you are using Windows apps by using wine.
Oh, if the client asked you to update LINE, you can simply update it. My Line ID is '**khayusaki**' by the way.

Credit: Do it with GNU/Linux