Finally, SCANDAL comes back with their 15th single entitled "Awanai Tsumori no, Genki de ne" (I Don't Plan On Seeing You, Take Care Okay) in 22nd May 2013. Like usual, comes with the standard three editions: Limited Editions A & B, and the regular edition. The song will be used on the movie "Ore wa Mada Honki Dashite nai Dake (I'll Give It My All… Tomorrow)", from the manga of Aono Shunju of the same title. The Limited Editions also come with stickers illustrated by said mangaka.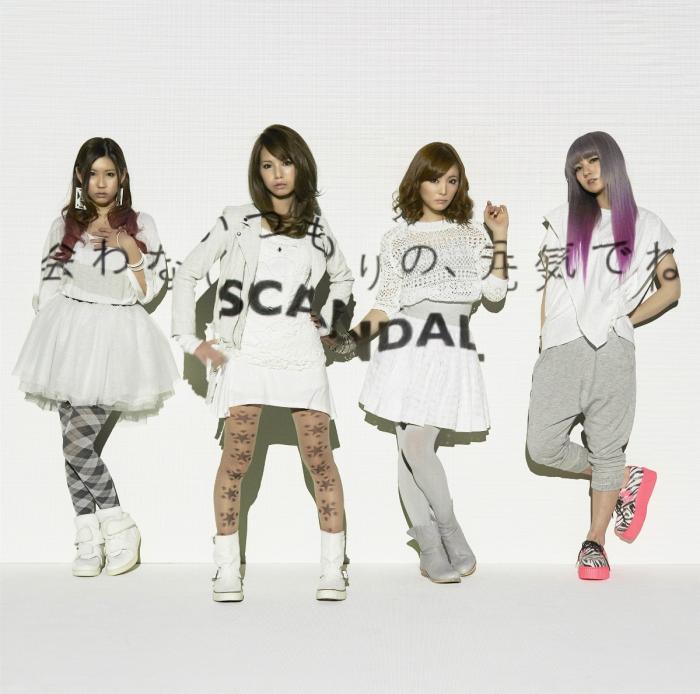 Tracklist in this Single :
会わないつもりの、元気でね
24時間プラスの夜明け前
会わないつもりの、元気でね (Instrumental)
**Here will be a little secret corner :3**
This is what you are really looking for!! lol Original PV of Awanai Tsumori no, Genki de ne.
After Harukaze, this song become my favourite. Pin Heel Surfer ain't bad, but not that much like Awanai Tsumori no, Genki de ne. For everyone who want to try title song, I uploaded at SoundCloud. (If you guys are able to buy Original CDs, please buy and support SCANDAL) [Download](http://www.mediafire.com/?5dy589ggd5hoy84/ "SCANDAL – 会わないつもりの、元気でね (Awanai Tsumori no, Genki de ne)")
Password: khay.me